Delaware, America's First State,
proclaims April 2023 as


Sikh Awareness and Appreciation Month.
Do you know that 99% of all turbaned persons
you see in North America are

Sikhs


and their religion

Sikhism.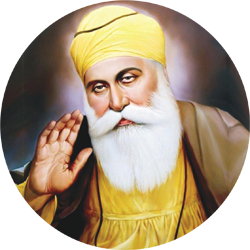 The religion Sikhs (meaning students or in Sikhism context devotees) follow is Sikhism. Contrary to what many believe, Sikhism is not a branch or offshoot of any other religion, and, nor, is it a blend of other religions. It is world's fifth largest independent religion with over 28 million followers worldwide founded in the 15th century by Guru Nanak in India.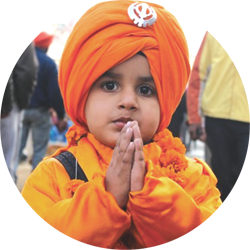 What Guru Nanak (1469-1539) founded, flourished under his nine successors. Guru Nanak is also referred as First Guru. His successors too are popularly referred to by their succession order. Guru (meaning teacher) is a prophet in the context of Sikhism. The last human Guru, also known as tenth Guru, declared a few days before dying in 1708 that Adi Granth (a 1604 compilation of scriptures by fifth Guru) from here on will be the eternal Guru of the Sikhs. The Granth (book) since then is called Sri Guru Granth Sahib and is the supreme authority for Sikhs and in Sikhism.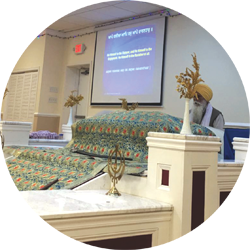 Like in any Gurdwara (Sikh temple) in the world, in Delaware's both Gurdwaras too, Sri Guru Granth Sahib is the fountain of all activities. From entering to exiting the temple, and everything in between, is around Sri Guru Granth Sahib, placed in the center of a large hall for easy access to everyone.
BE AMONG THE FIRST TO KNOW ABOUT THE LATEST DSAC UPDATES
Subscription Form
Fields marked with are * are required
COMMENTS?
SUGGESTIONS?
INQUIRIES?
PLEASE DROP US A LINE USING OUR EMAIL FROM OR JUST STAY IN THE LOOP BY JOINING OUR MAILING LIST.
Contact Us
Fields marked with are * are required