Interfaith Peace Walk – 2019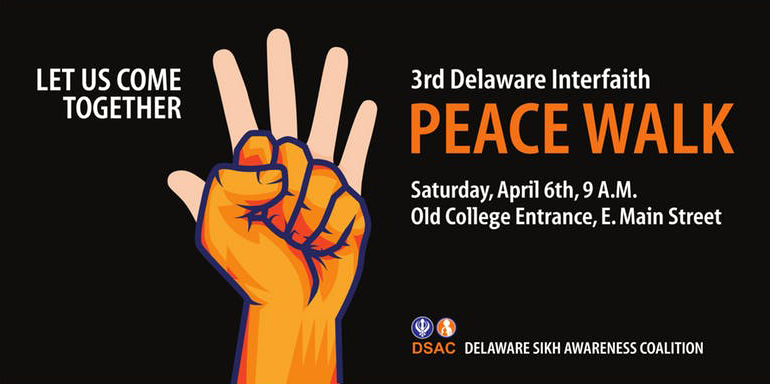 Let Us Come Together!
They are all fingers. But different. In look, size, ability, strength, and position. But the hand they belong to is One. Since they know it, they live and work together:
Harmoniously. Peacefully. Lovingly!
We all are those fingers. April 6th, let us come together to become the Hand!
Date And Time: Sat, April 6, 2019 . 9:00 AM – 11:30 AM EDT
Location: Old College Hall, Main Entrance, Newark, DE 19711, United States
Please click on it if you will be "coming together!" Thanks